Free Photo Effects with Dumpr
Looking to jazz up a picture without a photo editing package? Check out Dumpr (Bad name, fun website).
It has a bunch of effects, free and account-holder only, you can use via your web browser. Here's a family picture I ran through their "Photo to sketch" effect. And there's a "Christmas Ornament" effect just in time for Christmas.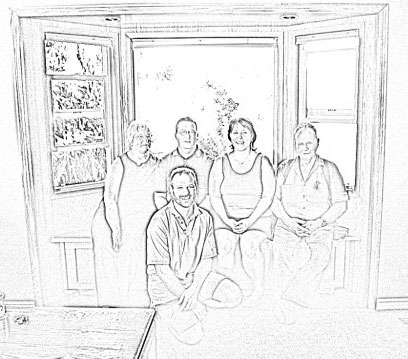 I can't recall for sure, but I think I originally saw this on Lifehacker.
1 comment