Sunday Brunch at Dublin Crossing
You'll undoubtedly agree it's a drag when good friends move away. Some good friends of mine moved out to east Surrey and while I was happy for them, they could finally get dogs, their new lifestyle required a change in visiting habits. Enter Dublin Crossing.
Dublin Crossing is an Irish themed pub near the Surrey/Langley border at 188th street and Fraser Highway. On Sundays they put on a nice little brunch special. While the brunch menu it isn't extensive it has good honest versions of the usual suspects for a price that won't break the bank. My bacon and eggs were only $5, the French toast and omelet were both under $10 (pictures further on). The coffee isn't bad, either. They open at 11am and don't get busy till after 12:30 (hopefully this blog post won't change that too much!). It's a nice place to start a lazy Sunday visiting with friends.
Dublin Crossing's website is dublincrossing.com. It has the address and a mini-map (It's located in the south-east corner of a open mall shopping complex close to the Starbucks and not real easy to spot from the road). Their menu is also online, though I don't see the brunch special listed there. Call ahead if you're wanting that specifically, in case things change.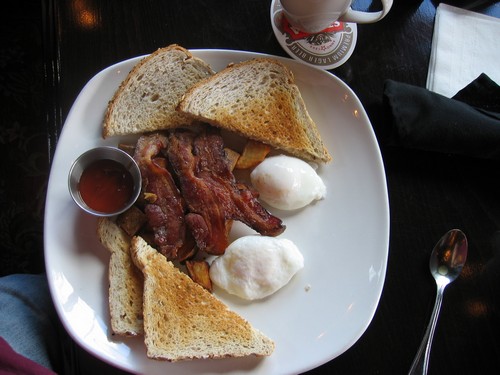 Bacon and Eggs (poached) with hash browns and toast

Omelet with hashbrowns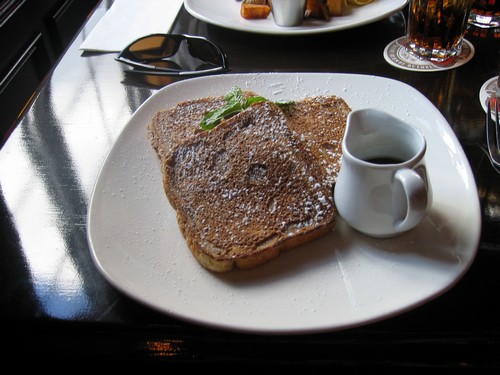 French toast