Topic "25th Anniversary"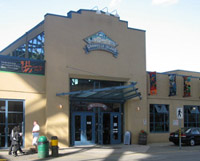 Granville Island Brewery (GIB) is one of the first things you see entering Granville Island and the first microbrewery in Canada. Last Wednesday was "twitter follower appreciation night" at GIB and I was there!
The night was a lot of fun but the real highlight was, no surprise, the beer. This is GIB's 25th year of brewing, and they've marked the occasion by creating a new beer: Brockton IPA — It's delicious!
Brewmaster Vern Lambourne has created a wonderful beer. If you like mild beers this isn't for you. Brockton IPA has an attitude and I like it, especially the little aftertaste tingle.
And to top the evening off, I won a door prize!
Continue reading Happy Anniversary Granville Island Brewery