Topic "BC Ministry of Transportation"
If you're travelling in BC, especially when there's a risk of snow, there are a couple of websites you'll be glad to know about!
The BC Ministry of Transportation runs the website: drivebc.ca.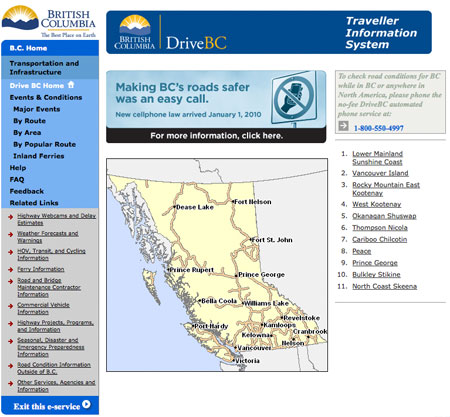 It isn't immediately apparent from the home page, but there's a lot of good information contained within. Click on Related Links and you'll see It contains, among many things, webcam pictures from highway traffic cameras, info on construction delays, and estimated border wait times. And everything has a unique URL so you can bookmark pages of interest.
Continue reading Handy BC Travel Websites