Topic "Butter Ripple schnapps"
Happy Canada Day! This post has nothing to do with Canada's birthday unless you count the lumber jack in the picture as a reference to those pioneering foresters who helped build our country.
A while ago podcasting buddy Marina and I were out for a bite to eat and I spotted this display in the liquor store window next to the restaurant.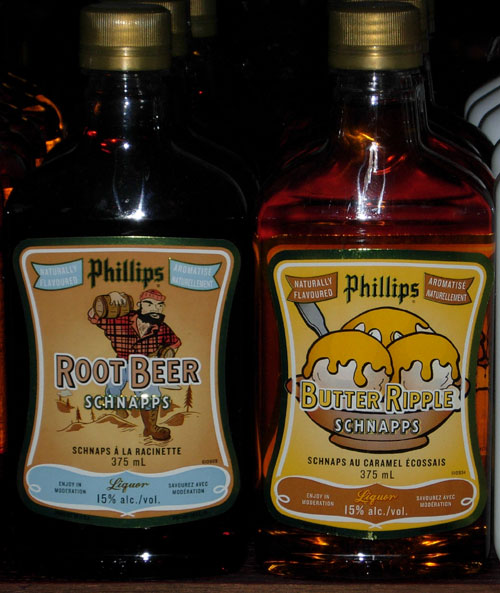 Root Beer and Butter Ripple Schnapps! And "naturally flavoured" to boot. It was so wrong I had to get a picture and share.
Perhaps the Jagerminz S'mores schnapps featured in the South Park episode The Red Badge of Gayness1 isn't so far from reality as I thought!
[1] To win a bet Cartman leads the townsfolk, who are drunk on s'mores schnapps after reenacting the American civil war, in a new civil war where the South wins.