Topic "Illuminares Lantern Procession"
Walking at night in a totally dark city park isn't usually a comfortable experience, unless it's John Hendry Park (Trout Lake @ Victoria Drive) during Illuminares. The Illuminares Lantern Procession by the Public Dreams Society is one of the coolest events in metro Vancouver (there's many pictures on Flickr that prove the point: Flickr Search: Illuminares). Not only is there a procession of creativity, imagination and ingenuity in the form of amazing glowing objects there's dancers, swords fighters, wish fairies, stilt walkers, and other manner performers.
This year a bunch of Science Fiction/Fantasy groups banded together for Illuminares.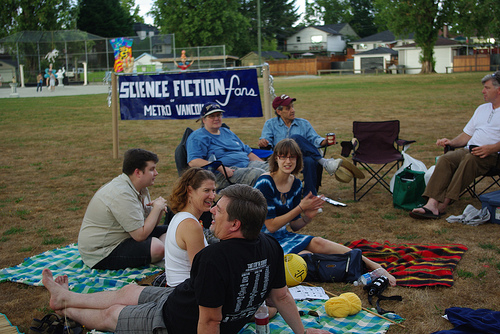 Photo by Marina Antunes
Continue reading Unseen Lanterns - Illuminares 2009