VPL Spring 2010 Book Sale
Three times a year the Vancouver Public Library has a book sale to clear out books they no longer want: http://www.vpl.ca/events/details/booksale. Last week was the spring 2010 sale and some of us bookcrossing types made the trek downtown in search of the elusive bar-goon.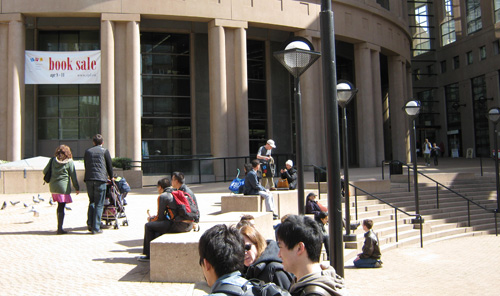 The book sale is like a one vendor flee market for books! Prices ranges from $.55 for paperbacks/novels to $2.25 for nonfiction books. At those kinds of prices, it's hard to go wrong. Organization is, well, they try. Books are grouped by area like computer, art, and children's. The reality is you never know what you'll find in any given section.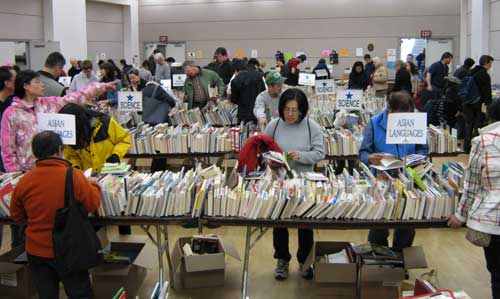 Unlike most sales of this type where you need to get there early on the first day to find the "good stuff", new books are brought out continuously as the floor stock is sold. I suspect the really serious bargain hunter would need to browser a couple times each day to ensure finding books of interest. For myself, I spent a whole $5.60 on four books that tickled my fancy for various reasons.